Water Damage Restoration in Valencia, CA
Southern California Water Extraction, Cleanup & Repair
Builders and property managers alike are responsible for overseeing the condition of a property and ensuring owner and tenant satisfaction, which can be made very difficult by water damage. Water damage is one of the most destructive problems you can face, especially when not handled swiftly and thoroughly. Whether due to intense rain or a problem with the plumbing, floodwaters in your space can take a lot of resources to fix. Luckily, Magic Maintenance is here to help you with all of your Valencia water damage restoration needs. With over 50 years of industry experience, we have helped countless residential and commercial properties recover from water damage.
To learn more about our water damage restoration services, call us at (800) 558-5679 or fill out our online contact form today!
The Dangers of Water Damage
When water damage is left untreated, it can cause substantial issues. For builders, it can lead to delays, added costs, and rescheduling contractors in an already hectic building process. For property managers, it can lead to an increase in tenant or owner complaints, heightened turnover, and added stress.
Structural damage can also be a major concern as water can lead to:
Mold and mildew
Bacteria, parasites, and germs
Electrical malfunctions
Wood deterioration
Drywall damage
Whether you're managing a property or running a construction site, the last thing you need is for severe water damage to occur. Make sure any water damage is taken care of straight away by turning to Magic Maintenance for professional water damage restoration.
How to Clean up Water Damage
Start by shutting off the water supply that caused the damage.
Remove any standing water with a wet/dry vacuum cleaner or mop.
Dry out the affected area with fans and dehumidifiers to reduce moisture.
Discard any items beyond repair, such as furniture, carpets, and other personal belongings.
Wash walls, floors, baseboards, and windowsills to remove dirt and debris from the water damage.
Use sanitizing to kill bacteria or mold growth in hard-to-reach places like cracks or crevices in walls and floors.
Professional Water Damage Restoration in Valencia
As soon as water starts seeping into the property, turn to our water damage restoration team at Magic Maintenance. We have been trusted by home builders and property managers throughout Southern California and will quickly, safely, and effectively extract water, clean up the site, and repair any damaged structural elements to get your residential or commercial property back up and running in no time. In addition to our water restoration services, we offer mold remediation solutions for your convenience.
Why Hire Professionals for Water Damage Restoration?
According to the Insurance Information Institute, water damage and freezing accounts for more than one billion dollars in insurance claims each year. While some water damage is caused by catastrophic events, like flooding, even a small leak can lead to serious structural damage, mold growth, and health hazards. The longer water is allowed to sit, the worse the damage can become—making it crucial to reach out to a restoration professional as soon as possible.
The water damage restoration process typically begins with water mitigation, which is when we remove the water from the affected area(s). We utilize specialized pumps and vacuums to draw out any standing water. Next, our professionals begin to dry and dehumidify the space with industrial-grade fans. This is essential for preventing mold growth. Finally, we will repair any damaged areas and structural components. Our team will handle every detail of your restoration, including providing guidance for the insurance claim process if applicable.
Water Damage Clean Up Solutions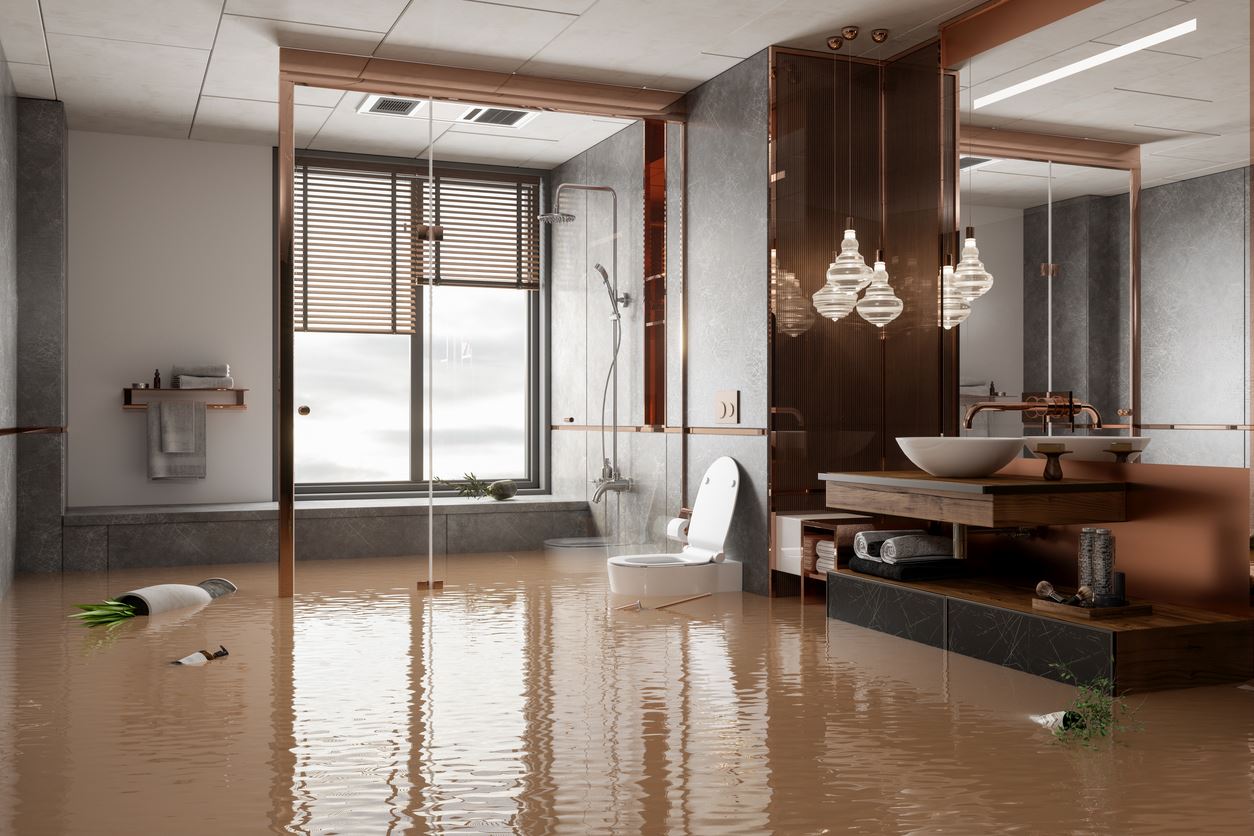 In addition to mitigating water damage, Magic Maintenance can provide thorough clean-up services and waterproofing solutions, including odor control options, to help get the property back to normal post-disaster. Our maintenance crew is highly experienced and well-equipped—and we continue to invest in the latest, industry-leading equipment and technologies. Our specialists will work around your schedule, even offering after-hours services, for an efficient, high-quality, and convenient experience.
Our local team understands how stressful and frustrating water damage can be, and we will go above and beyond to help get the property back up and running as soon as possible.
For expert water damage restoration solutions, call our team at (800) 558-5679 for a little magic!